We are a family-owned company established in 1999 by Carlos Clément, a renowned entrepreneur from Mendoza who is passionate about wine.
After a successful career as a customs broker —a time when he set up one of the largest foreign trade companies in Argentina—, Carlos decided to embark on a new adventure: growing vines in one of the most arid regions in Mendoza.
Twenty years later, his daughter Lis joined the company, expanding and strengthening the family business through her wine marketing and communication expertise.
Bodega y Viñedos Clément currently extends across 260 hectares of vineyards and a century-old winery equipped with state-of-the-art technology.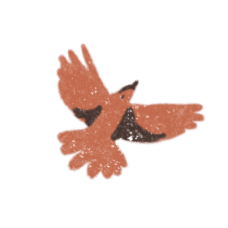 T
h
r
o
u
g
h
r
o
u
g
h
r
o
a
d
s
,
t
o
t
h
e
s
t
a
r
s
Our commitment is to achieve excellence both in the vineyard and at the winery, all the while focusing on sustainability of the land and our community.
A century-old winery, a landmark of the region. With a total capacity of 10 million liters, our winery has been refurbished and equipped with state-of-the-art technology, so that our wines convey the quality of our grapes through cutting-edge winemaking techniques.
We belong to a new generation of winegrowers who dream of encouraging diversity at the heart of Argentine winemaking, which is why our wines are crafted with European and Argentine grapes alike.
ALL OUR WINES ARE VEGAN CERTIFIED
CURRENTLY UNDER ORGANIC CERTIFICATION PROCESS
A brief timeline
Start of operations, purchase of "La Cielito". Establishment of 55 hectares of Bonarda, Syrah and Tempranillo.
Purchase of "Finca Feliz". Initial establishment of 93 hectaresof vineyards.
22 new hectares planted at "Finca Feliz" .
Another 28 hectares planted with Ancellotta, Syrah, Bonarda, Malbec, Chardonnay, Aspirant and Tempranillo.
Purchase of Finca "Divisadero". Establishment of 61 hectares of Bonarda, Criolla, Malbec and Ancellotta wines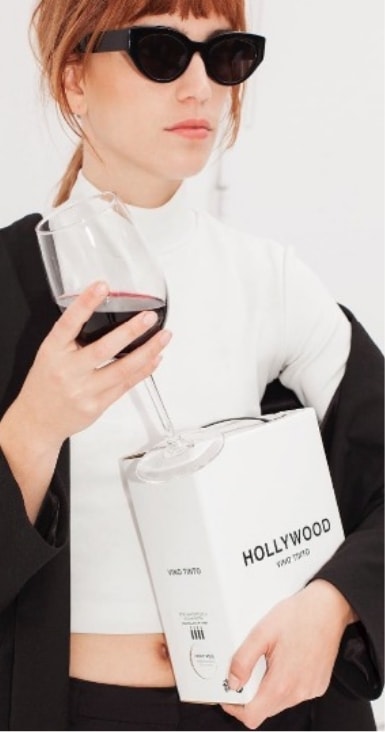 First inroads into fractionated wines: Launch of 3-liter Hollywood, Bag in Box de Malbec Syrah
Start of Winemaking Operations. Rental of a1.5 million liter capacity winery in San Martín, Mendoza.
Elaboration of 1.5 million literssourced from our own estate-grown grapes. Elaborationof 7,000 bottles of Finca Feliz
Purchase of the "big winery". Start of organic certification process for 50 hectares of Malbec, Syrah, Ancellotta, Tempranillo and Aspirant.
Our team
After a successful career as a foreign trade manager in various banks, he founded in 1982 Clément Comercio Exterior, a company
dedicated to customs clearance, the largest in the Cuyo region.
He served as Associate Professor at the Department of Foreign Trade at Universidad Nacional de Cuyo for 30 years.
A restless businessman, in 1999 he embarked on the adventure of winegrowing. Today he runs Bodega y Viñedos Clément together with his daughter Lis.
Distinguished marketing and communications professional
with over 15 years of proven experience in wine marketing.
She worked at Wines of Argentina as Marketing &
Communications Manager, where she created Malbec World Day, an event celebrated in more than 60 countries.
She served as Senior Brand Manager at Peñaflor Group
(Argentina's largest wine company) and founded Foster
Newton, a wine marketing agency. The creative mind behind the successful implementation of a variety of communication and marketing plans for brands such as Susana Balbo Wines, Bodega del Fin del Mundo, Trivento, Rutini Wines, Cadus Wines, Finca Sophenia, Finca El Origen, among others.
Agronomist with 15 years of experience in the wine business. Master in Agrobusiness Management.
Specialized in environmental engineering. He has worked in important wineries such as Catena Zapata, Lagarde and Trivento, amongst others.
National Public Accountant
He previously worked in accounting firms, and in 2014 he joined our company to continue his development, strengthening his growth and professionalization.
During 2018 and 2019 he obtained the specialization in costs and business management, master's degree dictated by Universidad Nacional de Cuyo.
Currently, he works as Manager of Administration and Finances.
Agricultural Engineer from the U.N.C with a Master's Degree in Viticulture and Oenology. She was born in a family of winemakers and agronomists, so she has been connected to wine all her life.
Before joining our team, she worked at the INTA winery in Luján de Cuyo; Finca Cielo y Tierra, Bodega Riglos and Viña Alicia Winery.
An Industrial Engineer, PMP-certified, with an MBA by National University of Cuyo, Lucas started his career at YPF, Argentina's largest fuel and energy company.
Later on, he specialized in investment projects for five years at Peñaflor, the main winemaking group in Argentina and one of the top around the world. Lucas now serves as Operations Manager at Clément.